Teeth Whitening – Grand Prairie, TX
Brighten Your Teeth, Transform Your Smile!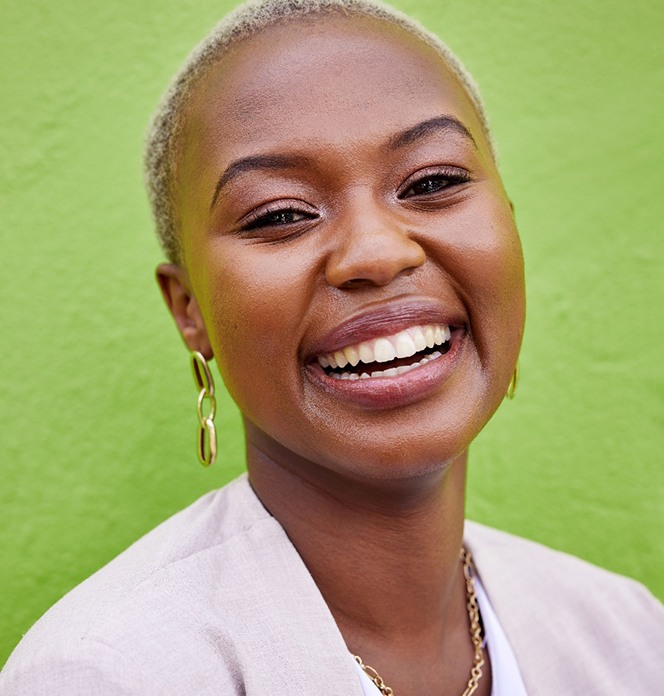 Are your teeth looking more yellow or grey instead of white? Don't waste your money on store-bought kits that lighten your teeth by a shade or two at most. Instead, talk to our Grand Prairie cosmetic dentist about professional teeth whitening! With custom treatment plans and professional-grade whitening agents, we can lighten your teeth by up to eight shades in as little as one visit – all while preserving your oral health. If you want to schedule a consultation, don't hesitate to give us a call. Otherwise, you can read on to learn more about this popular cosmetic dental treatment.
Why Choose The Grand Prairie Dentist for Teeth Whitening?
Top-Rated Dental Office on Google
Highly Experienced and Caring Dental Team
Third-Party Financing Through CareCredit
Who is a Good Candidate for Teeth Whitening?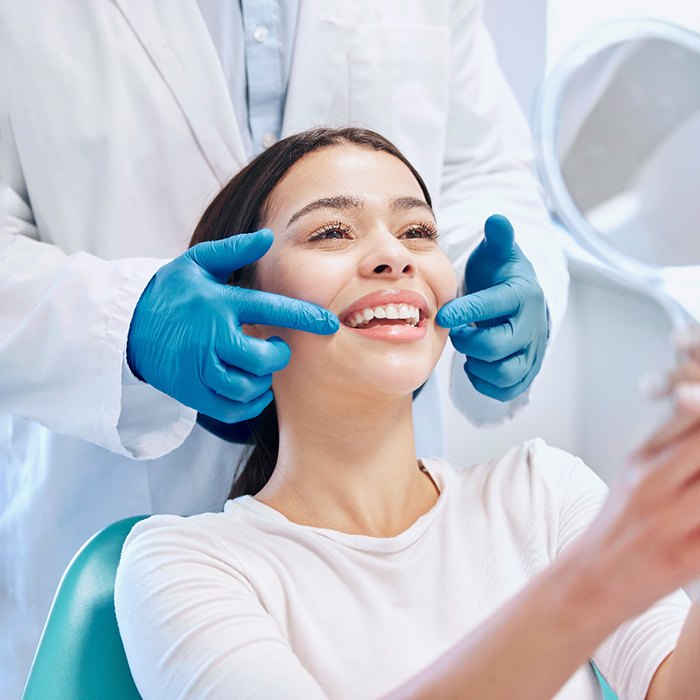 As with any cosmetic dental treatment, candidacy is determined on a case-by-case basis. That's why we recommend scheduling an appointment with us if you're interested! Typically, patients who are struggling with dental discoloration due to prolonged coffee consumption or smoking can benefit from professional teeth whitening. However, patients who have stains due to genetics, certain medications, and even the natural aging process may be candidates as well.
How Does Teeth Whitening Work?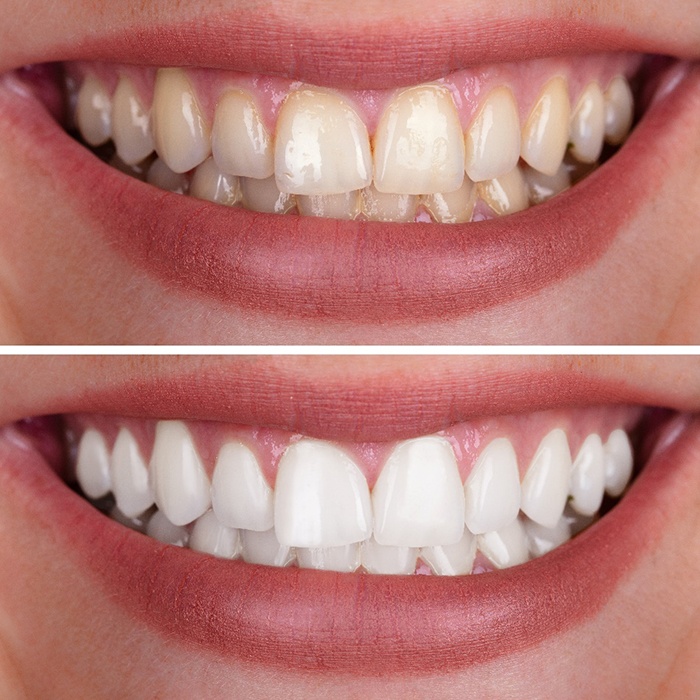 Since we offer two different types of teeth whitening, the answer depends! Below, you can learn a bit more about what to expect from each:
Take-Home Teeth Whitening
If you want the convenience of store-bought whitening kits but the effectiveness of in-office treatments, then talk to our team about take-home teeth whitening! In this case, we will provide you with everything you need to remove stubborn stains from home. That way, you can transform your smile whether you're working, lying by the pool, or watching Netflix.
In-Office Teeth Whitening
If you have a wedding, job interview, or another milestone event coming up, then you may be interested in dramatically transforming your smile quickly. With in-office teeth whitening, we can brighten your teeth by up to eight shades in just one visit! Plus, we will handle every step of the process for you, starting with applying the whitening agent.
Tips for Maintaining Your Brighter Smile
Of course, if you don't care for your smile, then stains will quickly resurface. To help prevent that from happening, we recommend implementing a solid dental care regimen, which includes brushing twice a day, flossing daily, and visiting us twice a year for a checkup and cleaning. You should also avoid habits that can discolor your teeth, like drinking coffee without a straw and smoking. Lastly, visit us for touch-up treatments as needed to keep your smile bright and beautiful.