Dental Implants – Grand Prairie, TX
Replacement Teeth That Mimic Nature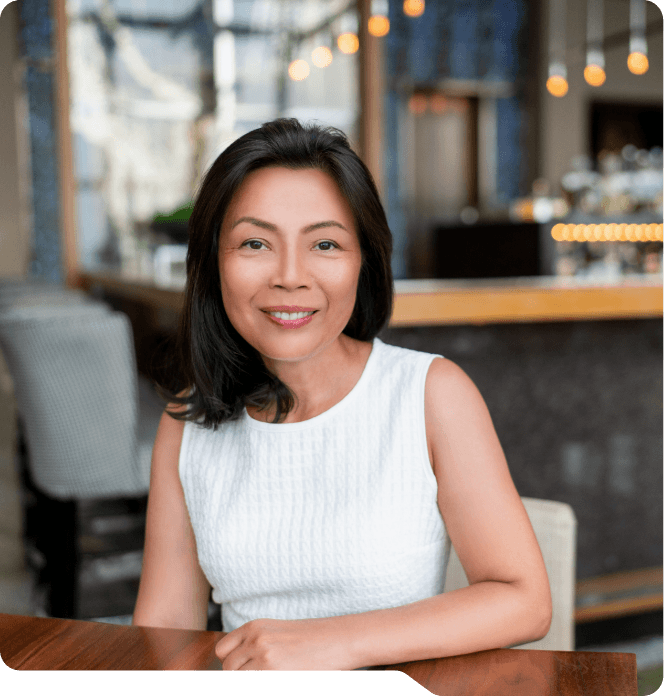 Whether you're missing one, several, or all of your teeth, dental implants in Grand Prairie can rejuvenate your smile so it functions and looks better than ever. Due to Dr. Chapala's and Dr. Park's advanced training in this procedure, our team can complete the entire dental implant process under one roof, and we even offer same-day tooth replacements depending on your needs. We also take pride in our competitive prices, allowing you to restore your mouth at a manageable cost. Call us today to schedule a dental implant consultation and learn more about this leading-edge tooth loss treatment!
Why Choose The Grand Prairie Dentist for Dental Implants?
Affordable Same-Day Dental Implants
Start-to-Finish Implant Treatment In-House
CT/Cone Beam Scanner Used for Advanced Treatment Planning
What Are Dental Implants?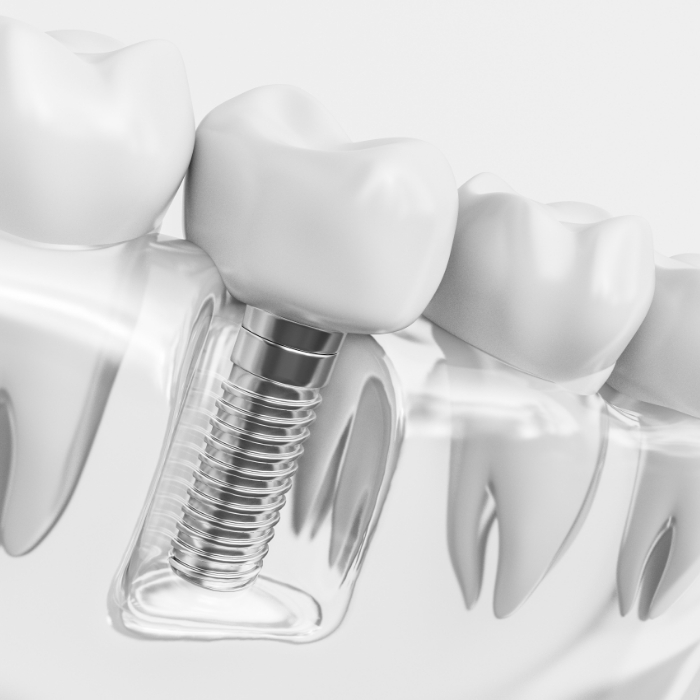 Dental implants themselves are small titanium posts that are surgically placed below the gumline and into the jawbone to replace the root structure of missing teeth. The posts can be made from several different biocompatible materials, including titanium, ceramic, and zirconia, and can naturally fuse with the bone to provide a strong and steady foundation for a dental bridge, crown, or denture. The result is unwavering replacement teeth that look and feel completely natural.
The 4-Step Dental Implant Process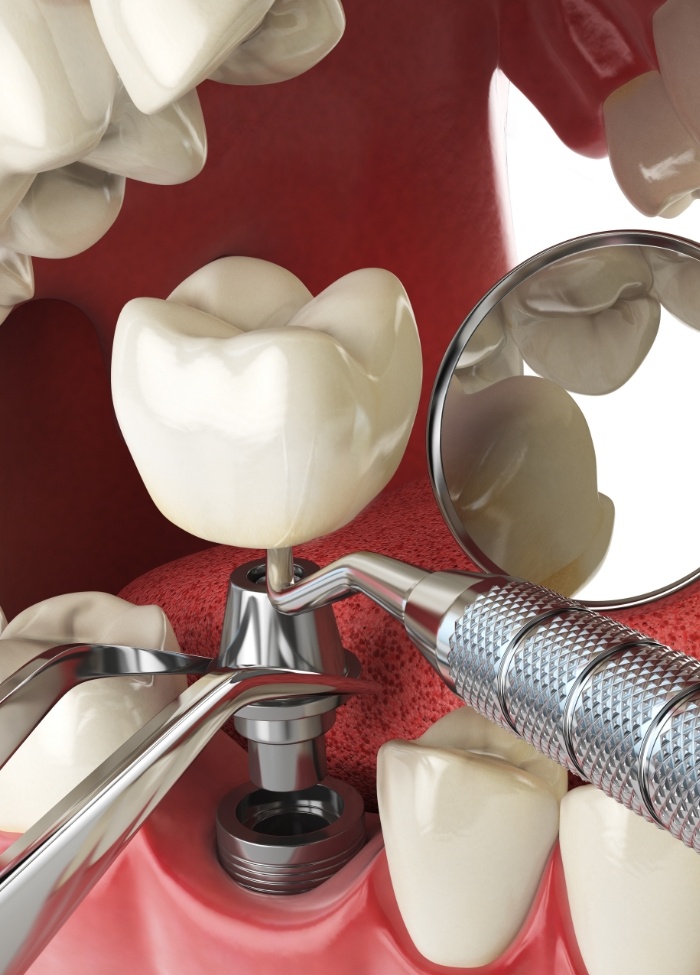 Consultation: During your consultation, our team will use our cone beam CT scanner and other digital diagnostic technology to gather a comprehensive view of your dental structure. We'll also conduct a thorough examination and go over your medical history before speaking with you about your smile goals. Based on everything we discuss, we'll create a customized treatment plan.
Surgery: Due to the advanced training of our implant dentists in Grand Prairie, we're able to complete the placement of your implants in-office, so you won't have to worry about traveling to see a different specialist.
Osseointegration & Abutment Placement: After your surgery, your implants will fuse to your jawbone through a process called osseointegration, which can take between three and six months. After this is complete, we'll secure small metal connector pieces onto your implants, called abutments.
Securing the Final Restoration: When we receive your final prosthetic, we'll have you come back in for the last part of your treatment, which will be to secure the replacement teeth to your implants and abutments and complete your smile.
Benefits of Dental Implants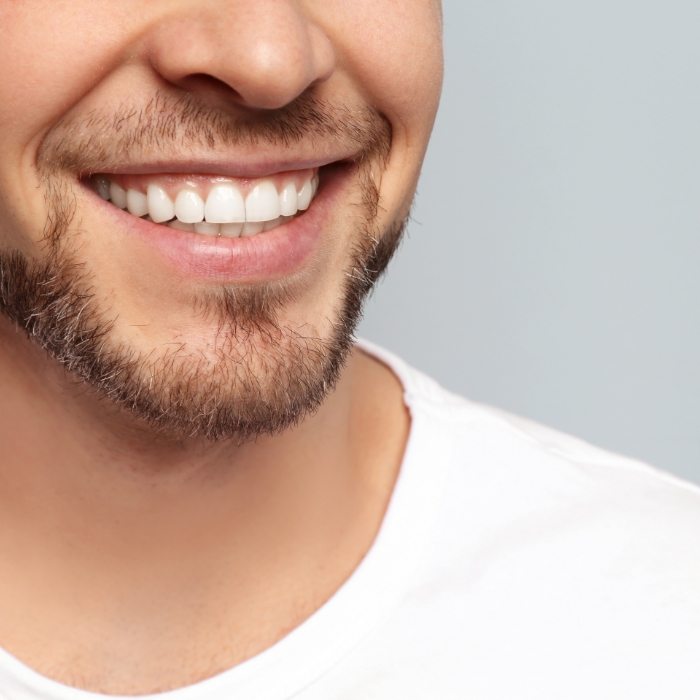 Widely regarded as the gold standard for tooth replacement, dental implants offer a variety of unique benefits that distinguish them from other traditional treatments, like dentures and bridges. Some of these advantages include:
Prevention of jawbone deterioration
Preservation of facial structure
Natural-looking replacements that feel like regular teeth
Restore up to 80% of bite strength
An improved diet with easier chewing abilities
Speak without slipping or shifting prosthetics
A lifespan of 35+ years
Easy to maintain
Who Dental Implants Can Help
Dental implants are an incredibly versatile treatment with the ability to restore any number of missing teeth. However, the best way to learn whether this treatment is right for you is to schedule a consultation with our team. Based on your unique tooth loss situation and whether you have enough jawbone density to support the implants, we'll be able to outline all of your options so you can choose the one that will offer you the best results.
Missing One Tooth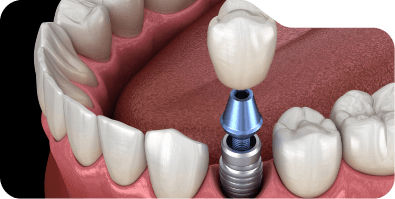 For a single missing tooth, we can secure one dental implant below the gumline. Once it has undergone the process of osseointegration and fused with the jawbone, we'll be able to secure an abutment to it, followed by a customized dental crown to fill the gap in your arch.
Missing Multiple Teeth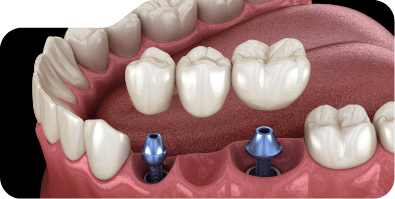 To restore several missing teeth in a row, we can secure a dental bridge to two or more implants placed throughout the gap. These will act as abutments instead of your natural teeth, making the process less invasive than receiving a traditional bridge.
Missing All of Your Teeth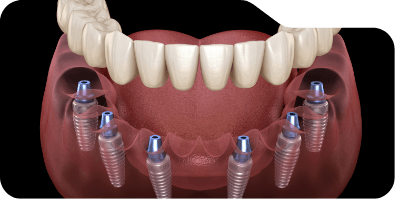 Our team offers traditional implant dentures as well as Teeth-in-a-Day, or All-on-4 implant dentures. These combine the aesthetic benefits of dentures with the security of anywhere between four and eight dental implants placed throughout your arch to hold them in place, eliminating any slipping or shifting.
Understanding the Cost of Dental Implants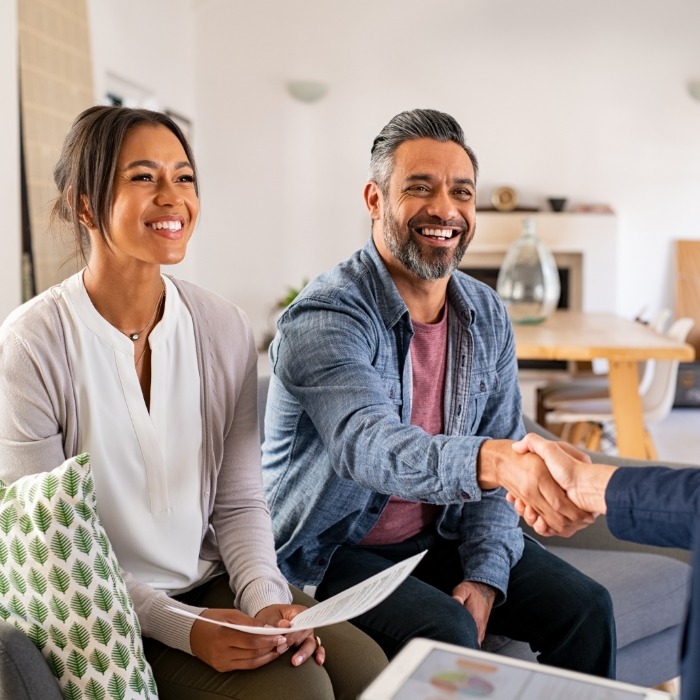 Every dental implant case is custom-tailored to our patient's individual needs, so we typically don't know the cost of restoring your smile until we've had a chance to examine your mouth and determine some important factors, like how many implants you'll need to have placed. Based on these details, we'll provide you with a cost estimate of your procedure that we'll walk you through, along with all of your payment options. At The Grand Prairie Dentist, we're proud to accept all PPO dental insurance plans as well as financing through CareCredit.