Frequently Asked Dental Questions – Grand Prairie, TX
No Need to Wonder When We Have the Answers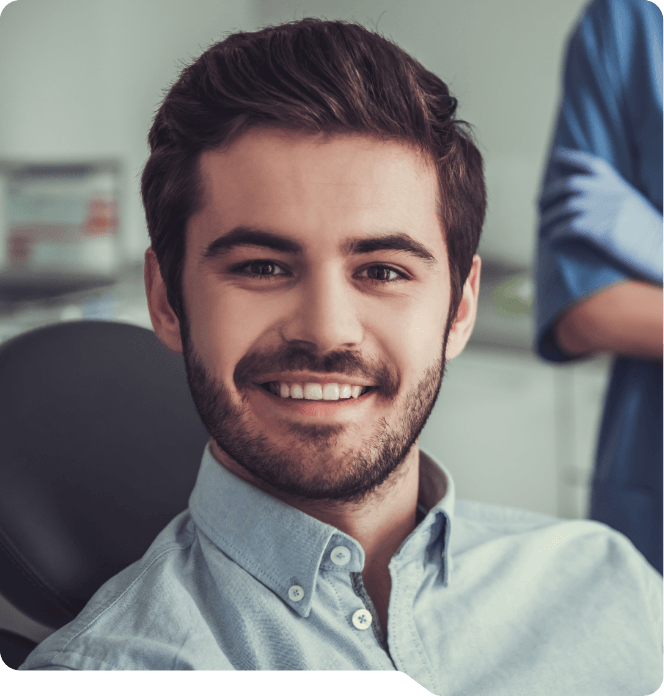 Has a previous dentist left you in the dark about your treatment? Did you feel neglected when it came to asking questions but getting no answers? If so, we're sorry to hear that. But the good news is that you won't experience this type of situation at our practice. Instead, we welcome and encourage your questions. Our team of dental experts at The Grand Prairie Dentist is here to provide the answers you deserve so that you never feel unsure about your dental care.
Why are custom-made mouthguards better than the store-bought kind?
You have the option to purchase a store-bought mouthguard; however, you should know that these devices are one-size-fits-all. This means that they are unlikely to fit properly, making them more uncomfortable to wear. The point is to wear it without issues but instead, you might find that you spit it out at night or during a game.
A customized mouthguard is designed using an impression taken from your smile so that it fits correctly and comfortably, offering maximum support and protection.
Are children welcome in your dental office?
Yes! Our team is pleased to offer our dental services to patients of all ages, so no matter if you have a toddler, child, or teenager, we can deliver the care they need to ensure a brighter smile in the future. From dental checkups and teeth cleanings to dental sealants, fluoride treatment, custom mouthguards, and even lip and tongue treatment, your little one's teeth, gums, and bite are in the best possible hands.
Do you provide emergency dental care?
Yes, we are here when you need us, no matter the time or day of the week. We offer same-day, after-hours, and weekend emergency dental appointments. If an injury occurs outside of business hours, you can call our number and be redirected to one of our dentist's cell phones. From here, they will provide the immediate dental care you need to enjoy a damage-free smile.
I have dental anxiety. Do you offer anything to help calm nerves?
Sedation dentistry is one of our available offerings, and patients like yourself can opt for nitrous oxide or oral conscious sedation. Depending on your needs, budget, and severity of anxiety, we can recommend one or the other before any procedure. These methods of sedation will help to calm your nerves and create a positive experience for you and our team.
Will I need to see an outside specialist for dental implants?
No, our team consists of qualified specialists who are experienced and equipped to provide in-house dental implant placement. There is no need for a referral when you can stay in one convenient location. This makes it easier for you to remain with trusted professionals who will see you through the process from beginning to end, ensuring that you are pleased with the results.
What kind of payment options are available for dental treatment?
At The Grand Prairie Dentist, we are not only in-network with various PPO plans, but we also accept Medicaid and Medicare. If necessary, we can also help you apply for flexible financing through CareCredit. No matter the cost of your care, we will help to identify the most cost-effective way so that you get to keep more money in your pocket.