Advanced Dental Technology & Services – Grand Prairie, TX
Bringing You the Best Dental Experience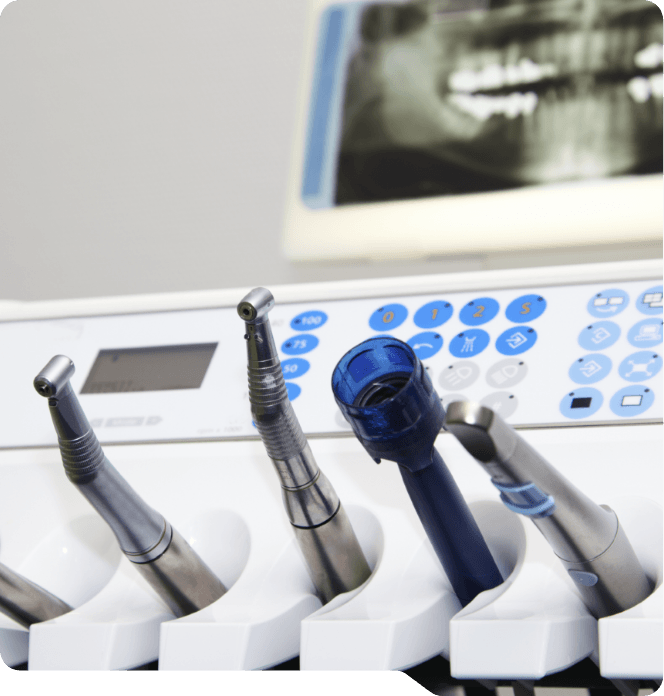 A positive dental visit is more than the customer service or knowledge you receive from friendly staff and dentists. It also involves comfort and efficiency. At The Grand Prairie Dentist, we are pleased to create an environment that encompasses all of this and more. Thanks to the inclusion of innovative dental technologies such as a digital dental impression system, intraoral camera, soft tissue laser, and more, we can give our dental patients a more enjoyable experience from beginning to end.
CT/Cone Beam Scanner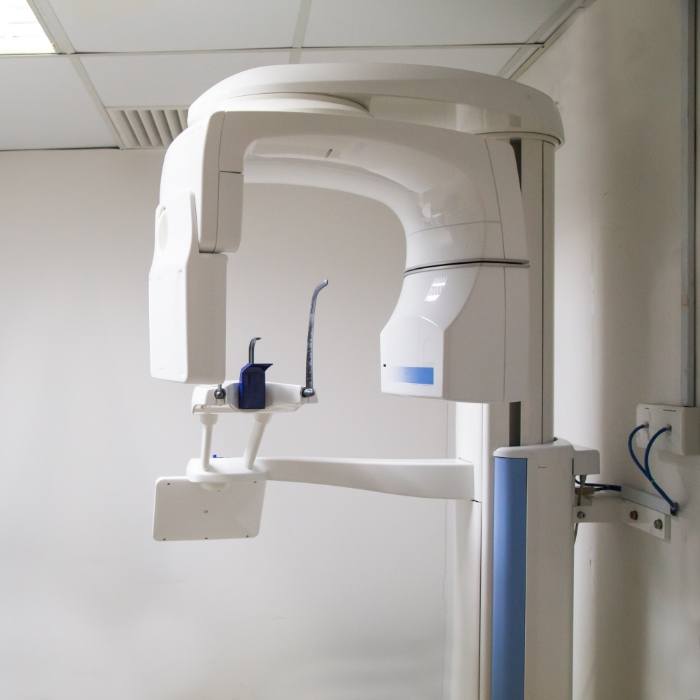 Our Prexicon CT/Cone Beam Scanner is designed to produce high-resolution images that form to create a three-dimensional model of a patient's mouth and facial structures. Teeth, bones, gums, nerve pathways, blood vessels, and other cranial areas are captured to create a comprehensive view that is used for proper treatment planning. Our scanner is commonly used for dental implant placement, root canal treatment, and other complex dental procedures.
Digital Dental Impressions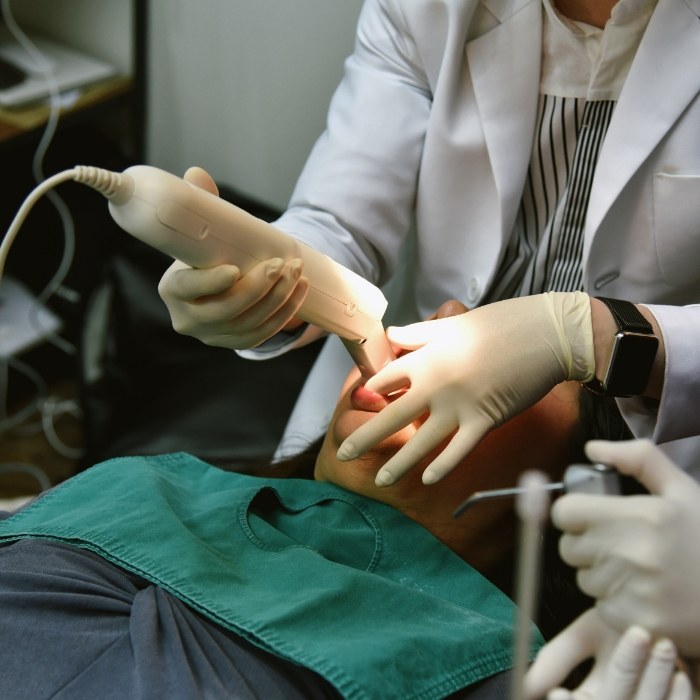 When needing customized restorations (i.e., dental crowns, dental bridges, inlays, onlays, veneers, etc.), we no longer rely on the cold dental putty that induces gag reflexes but instead turn to our Medit digital dental impression system. This easy-to-use, comfort-focused device scans the patient's mouth to capture a 3D image on a chairside monitor. From here, we can make necessary adjustments before sending the model to local lab technicians for fabrication.
Soft Tissue Laser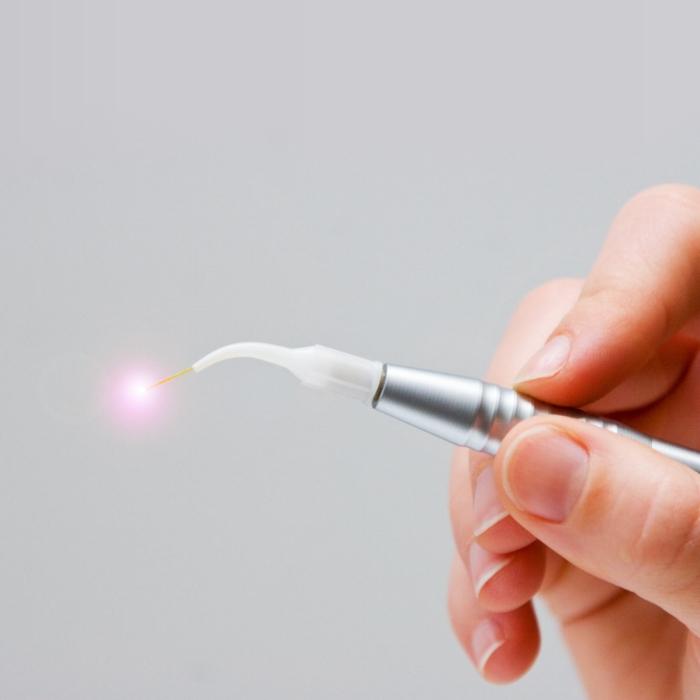 When preparing for gum disease treatment or gum recontouring, you do not need to worry about traditional scalpels and sutures. Instead, we use our AMD soft tissue laser. Designed to minimize bleeding and swelling, the laser's concentrated beam of light makes for a painless process that cauterizes while it cuts. It also sterilizes the area and as a result, lowers the risk of infection and allows for shorter recovery times.
The Wand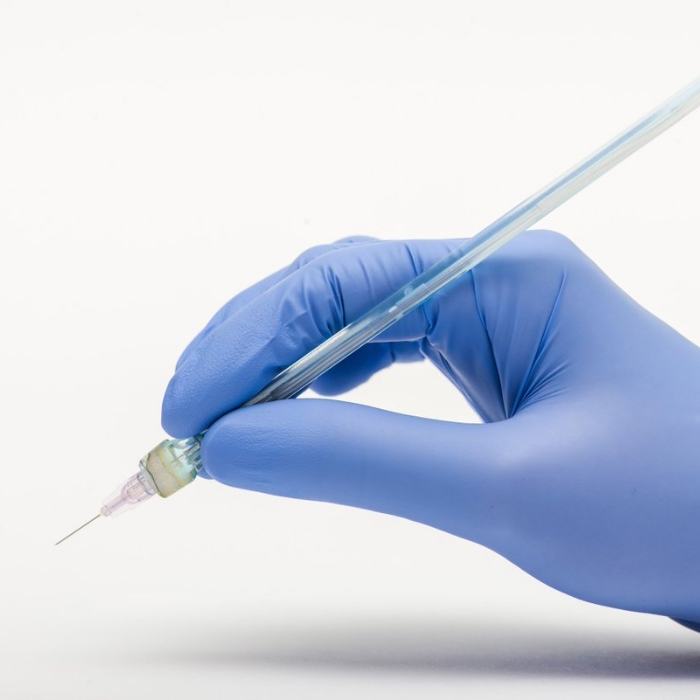 When local anesthesia is required before a procedure, many patients struggle with the notion of needles. However, with the use of The Wand, we can dispel their fears to create a more comfortable experience. By controlling the speed at which the needle moves, this device minimizes the discomfort so that the anesthetic can be administered quickly and without causing additional anxiety.
Intraoral Camera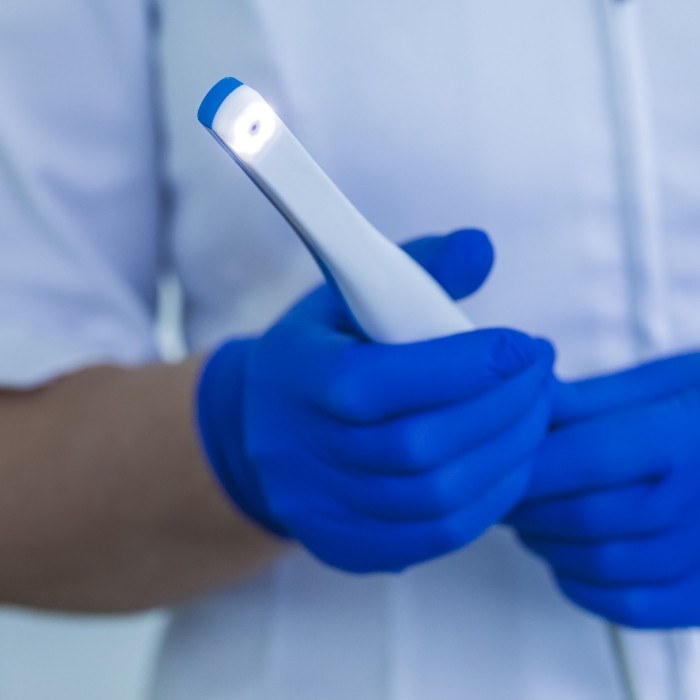 What happens inside the mouth no longer has to remain a mystery to patients. Instead, with the intraoral camera, individuals can view in real time exactly what a dentist sees. With its camera-tipped wand, our dental team will scan a patient's mouth so that the images are projected onto a chairside monitor for easy viewing. Not only does it serve to help patients fully understand the reality of good oral hygiene, but it also educates children, adults, and seniors on the reason for various treatments.
Sleep Apnea Treatment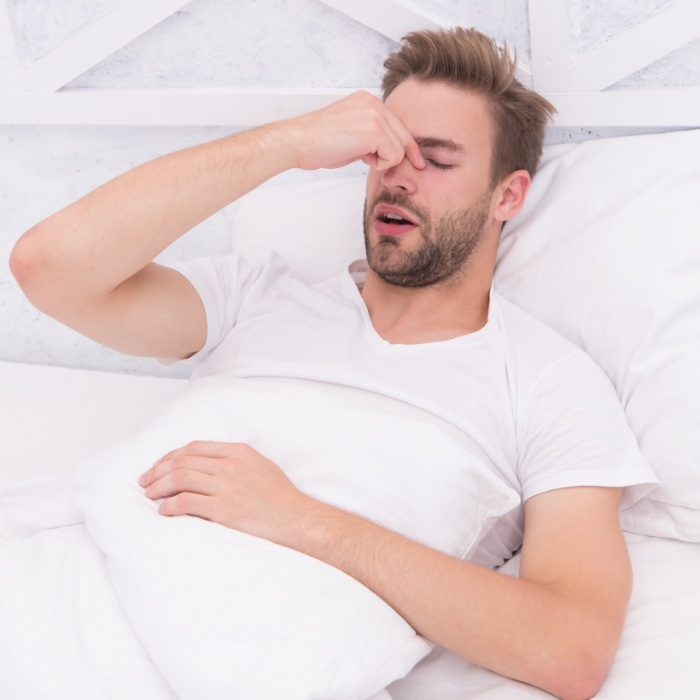 Getting a good night's rest can seem impossible if you suffer from sleep apnea. The inability to breathe freely while sleeping can cause multiple interruptions that eventually lead to chronic fatigue and worsening overall health problems. Our team can help patients get the sleep they need by recommending an in-office or at-home sleep test that provides a formal diagnosis.
TMJ Treatment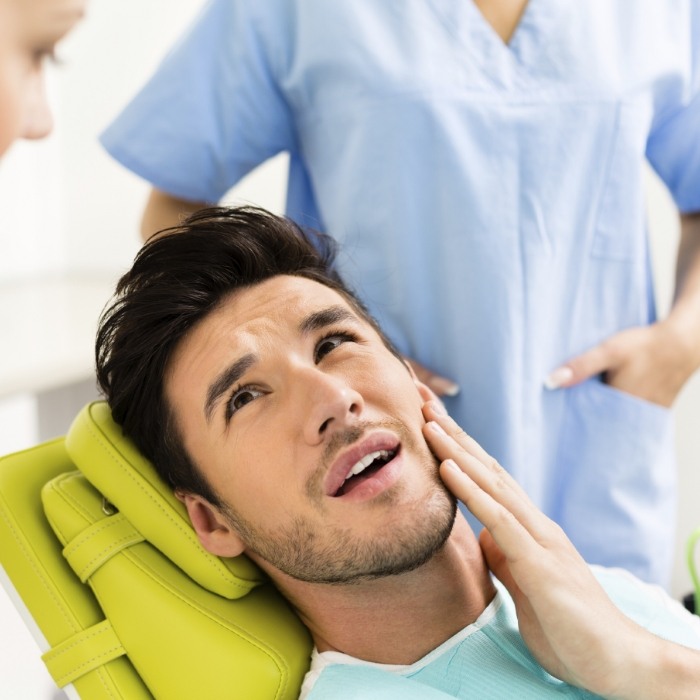 Chronic jaw pain is a real problem for millions of people in the United States and without proper treatment, it can become debilitating. Fortunately, with occlusal adjustments/equilibration and occlusal splints, we can improve the symptoms associated with TMJ, better align the jaw and teeth, and give patients a chance to improve their oral and overall health for the future.