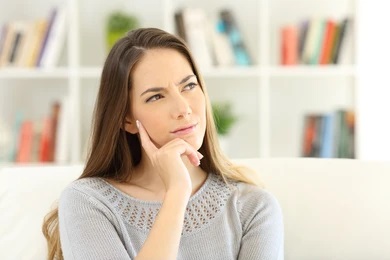 Do you find your smile less than perfect? Every smile is unique, featuring its own distinct traits such as chipped teeth and gaps. However, the presence of missing teeth can significantly impact one's self-esteem. Fortunately, dental implants provide a solution to restore your smile to its full, beautiful potential. But the question arises: how many implants are necessary? The quantity and types of dental implants required are influenced by various factors, which we will explore further in this discussion.
4 Factors That Determine How Many Implants You Need
The number of dental implants needed to fully restore your smile is contingent upon several key factors. In cases where you are replacing an entire arch of teeth, the quantity of implants required will be influenced by:
Muscular structure and chewing system – Strong jaw muscles and teeth grinding may necessitate extra implants to safeguard your natural teeth and restoration from potential damage.
The design of the prosthesis – Choosing between fixed and removable appliances determines the number of implants needed. Removable options need at least two implants, while fixed appliances require a minimum of four.
Which jaw is being treated – The upper jaw usually needs more implants than the lower jaw due to its softer, less dense structure.
The amount of bone available – Insufficient jawbone may require more implants for stability.
3 Types of Dental Implants
The type of implants you select also plays a role in the quantity needed. Different implant options are available for different tooth replacement scenarios. For instance, single implants are suitable for individual or non-adjacent missing teeth, involving the surgical placement of one implant followed by attaching a dental crown.
Traditional bridges use two crowns to anchor the replacement teeth between them. Conversely, an implant bridge employs two titanium posts on each side of the gap, making it a suitable choice for replacing multiple consecutive teeth.
For those who have lost an entire arch of teeth, implant dentures can effectively replace them with four to six dental implants. These implant dentures offer stability and security, improving both the appearance and function of the restored teeth arch.
Consulting with your dentist is crucial when considering options for replacing missing teeth. They will provide their professional guidance, explain the entire process, and assist you in determining whether a single implant, denture, or bridge is the optimal choice to restore your beam!
About the Practice
The Grand Prairie Dentist is a reputable dental practice located in the DFW area, dedicated to the preservation of vibrant and healthy smiles among its patients. If you are grappling with the challenges of missing teeth and are in need of suitable replacements, rest assured that their extensive selection of dental implant solutions can not only reinstate the strength of your bite but also enhance your self-assurance. To take the first step towards revitalizing your smile or to learn more about dental implants, reach out to The Grand Prairie Dentist at (972) 262-5593 or explore their website.